BostonMan
---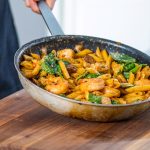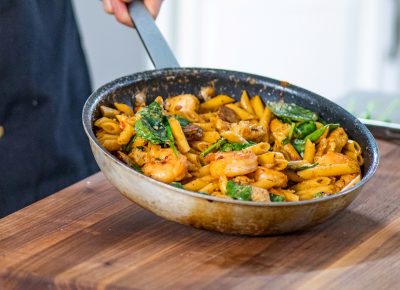 I interviewed two-time Super Bowl champion and ex-Patriots defensive end Jarvis Green for the Winter 2021 issue of BostonMan. You can read the magazine edition here, or click here to read it on BostonMan's website. Enjoy.
Staying Green

After eight seasons with the Patriots and two Super Bowl rings, defensive end Jarvis Green is growing a business selling his superb canned shrimp pate in the New England region he loves. In the age of Covid-19, he's managed to do pretty well meeting the needs for PPE too. BostonMan caught up with Green to talk about his football career, his successes in business, and being a part of the Patriots family.
Jarvis Green didn't exactly part ways with Bill Belichick and the Patriots on the best of terms.
The two-time Super Bowl champion defensive end, who'd finished the 2009 season with 36 tackles and a sack, was offered a four-year extension from the Patriots. He turned it down.
The move is on his small list of regrets.
"I should have took it," he reflects. "My sports agent, he got into it with Belichick. It was more or less, you know, you should fire your agent. I can't get into details, but a lot of s*** happened between Belichick and Denver."
You might not think it was the worst move on his part at the time. He was, after all, offered more money to go to Denver than many of us will make in our lifetimes. Denver isn't an awful place to live in or to be a pro athlete. And he knew Broncos coach Josh McDaniels, the Pats' former (and now current) offensive coordinator.
But Green, who is prone to using colorful language in an entertaining way, describes his short stint in Denver as a "s***show".
It started out promising. After having stem cell work done on his deteriorating knee, he was having the training camp of his life.
"When I went in the off season, I was number one. When we used to practice these one-on-ones, I was the one who'd get the best guy on the Denver team. I get him lined up, I kill him! I remember calling Pepper Johnson, saying this is my best off season ever. I'm killing these guys. They can't even keep up with me.
"I go in to training camp, I'm the sixth string D-line man. I'm like, what the hell just happened? But they knew. They saw my knee kind of tripping in film. They saw that I had something going on with my knee."
Still, he was rightly displeased at a demotion without warning or explanation. "I got released the day before cut day. When I left, I didn't say bye to anyone."
After similar fruitless visits with the Browns and Texans…Green describes his three weeks in Texas as a vacation…he "limped out of the office" in Houston and retired.
Jarvis Green frequently gets asked who the leaders were in the locker room of those great Patriots teams. His answer makes clear what made Belichick's Pats one of the great dynasties in professional sports: everyone.
"Everybody was leaders, man. I've been to Denver, I've been to Houston, everybody's waiting for one guy to show up. In New England, we had everybody pushing, trying to get in front to say, who's going to say this, or who's going to do this, who's going to make the play first.
"I remember when Junior Seau came in. It was so funny because he was a guy that wanted to be on top of the soap box and give out his three, four minutes, you know? I remember I could see the guys, we just kind of grin and give him his throne.
"That's the type of tradition we had."
Oceans 97's Amazon entry for hickory smoked shrimp pate describes it as being keto-friendly, made with only natural ingredients, and a versatile product that can be eaten straight out of the can, or on vegetables or crackers.
There's no mention of the dedication of Oceans 97's founder, or a picture of his New England-famous face. You have to visit the website for that.
Being on a two-time championship squad may have pushed him to set a higher standard for himself. Maybe that's how he stayed on that squad. But Jarvis Green is dedicated like that, and he proved it again in life after football.
He decided to go into the shrimping business as a favor to a friend. After buying a boat that he christened "Jenny", he sang with the choir in church every weekend until a hurricane wiped out every boat but his.
Okay, that last paragraph is bunk, except for the bit about going into the shrimp business for a friend. Green is well aware of the parallels to Forrest Gump. Don't call him Bubba. Like Forrest, Green knew nothing about the shrimp business.
Given his status as a Super Bowl champion, he could have simply lent his face, name, and uniform number to Oceans 97, the company he started.
But knowing that having his visage on a website wouldn't improve the product's taste, he dove deep and learned the business. The hard way. Green is a proud native of South Louisiana who knows the importance of quality food and its role in good times. He wanted his shrimp product to be the best it could be, because "people are going to create s*** all the time. It's hard to sell s***."
The two time champion multi-millionaire endured a six month internship in the world of shrimping. He even took on a broom and a mop in the factory. (Imagine handing a 6-foot-3, 285-pound defensive lineman a broom. Someone there has some brass ones.)
"We had a factory of like 90 people. I remember, I'm the tallest person looking across the factory. We've got about 50 people, peeling shrimp, eight hours, ten hours at a time. I was on that line, peeling and de-veining shrimp with my hand, and understanding that it's a certain process, the way you procure the shrimp, you peel it, you rinse it, you freeze it, you package it. And it makes a difference, you know?
"That's the biggest thing about having the right quality shrimp. It's the supply chain."
Oceans 97's supply chain, Green confidently asserts, is "super tight". He had landed multiple deals with local markets, and had several larger deals in place when a blasted virus changed the world. Green's story is one of the lesser told stories about the impact of Covid…the devastating damage to businesses from lockdowns.
"I had got just approved with our Hong Kong market. Hong Kong Island, with a company called Food Wise and another 2,000-plus distributors of stores. I had that and I had another, and I'm working on some other more independent retailers in the South.
"I had that kind of set up and Covid hit. Can't do demos anymore, Hong Kong canceled, corrections canceled, a few of the independent guys canceled because it's a new product, right? They said we're going to buy what we typically buy, buying a new product's going to be kind of hard. You can't do demos."
Many established entrepreneurs could probably tell you a similar story. Not very many could say how they turned it all into a net gain.
After a few of his ongoing deals fell through, including with a corrections facility in Louisiana where Green lives, he found himself in the "what now" state that so many entrepreneurs faced in 2020. That's when the corrections facility he was working with asked him if he could supply hand sanitizer.
"Covid hit, locked down New Orleans, limit this, limit that, limit limit limit. I remember I wasn't looking for this, but then my corrections guy was like, 'Hey Jarvis, could you help me get some sanitizer, figure out how to get some sanitizer for the inmates?'
"I have no idea. I don't know the first thing about sanitizer. I started doing research, calling some people. A friend of mine had another friend, he knew someone who had some spirits company in the mountain, west, whatever area. I helped my guy with some stuff in the corrections.
"I started looking into some stuff, and I won a bid with the state of Louisiana for sanitizer. I won some masks bids with Louisiana, and then I won a huge proposal deal with the Tennessee National Guard.
"I won the bids, made a ton of money. I made more money in those two months than I made with my shrimp business in the last five years. You can put that on paper. It's just been crazy and I'm still doing that now."
They may be wholly unrelated businesses, but Green credits his education in the shrimping business "big time" for his success in the world of PPE distribution.
"The biggest thing is about being patient and to find the deals, because every deal's not for you. I've lost some great friends, because everybody's playing octopus and has got ten different deals that they thought were real and weren't real at all.
"I got my counsel involved, and I separated from all the different deals. I stopped dealing with all of these agents and buyers. We started working with the factories in China directly. The biggest thing right now is price gouging. The things we're selling, we're not price gouging, and we're selling a competitive product through great sources.
"This is what I tell people. When I got into the shrimp business, it taught me how to understand international trade, international business. Dealing with different companies, dealing with banks, understanding LCs and different jargon, just to get business done abroad."
Throughout his football career, Jarvis Green dealt with severely debilitating back pain. Even to this day, he says, he is strongly encouraged to have back surgery.
"My spine doctor, they call me twice a year. In 2014, they wanted to rush and give me surgery. They wanted to give me fusion, L3, L5 fusion, six points, all this bulls***.
"I didn't want to do it, because my Dad had 17 back surgeries. He shakes like a leaf. He's a veteran, he has a wheelchair. He has all kinds of s***, he broke his back with a job back in '79.
"My dad always said, I don't care what you have to do. Don't ever let anybody touch your back. Deal with the pain, it's going to be much better than going through surgery because you'll never be the same person again."
Green deals with the pain, through highs and lows on the football field, in business, and in his personal life. Today, of all his considerable accomplishments, he is proudest that he's still the same guy.
He unexpectedly learned that the local football team, with whom he went to the top of the mountain twice, felt the same way about him.
After some years of hard feelings, Green is currently an ambassador with the Patriots again, making appearances and occasionally going on trips with the club.
Mending the broken fences following his contentious departure, it turned out, wasn't as difficult as he thought.
"It took three years for that to happen," he says. "The Patriots were playing the Saints. Home game for the Patriots, right? I went to the game, I had the throwback jersey on, #97. I'm just a fan, I bought my ticket. I just went to the game, enjoyed myself and went home.
"So I'm thinking this just the way it is when you retire, they don't give a s*** about anybody. That was my mentality, right?
"I'm in the stands, and they caught my picture on the Jumbotron when I was eating popcorn. Before that, I heard people behind me saying, why's this guy got a Jarvis Green jersey on? They didn't know who I was. After that, people come to me asking for autographs.
"I got a call from Pepper Johnson, or a text. He said, 'Hey, what are you doing? You at the stadium?' And then somebody said, hey, they want you to come down into the operations the next day.
"This is three years apart from the beef, you know, the Belichick situation, me and my sports agent, going to Denver, getting cut, all this s***. And I'm like nervous as hell. Won two Super Bowls with this team, now nervous as hell. I remember walking in and right when I walked in, I think I saw Tom first.
"I was there for like two and a half hours, just going through, saying hey to everybody. I remember talking to Josh in the cafeteria, just me and him at the table. Just saying, it's business, things happen, back was against the wall, do what he had to do and pretty much a shake and a hug.
"It was very emotional, seeing all those guys. You know, eight years is a long time in the football world to be under one team, one organization. I appreciate Coach Belichick, to let me come in there.
"That's kind of how everything got back. You know, they say, hey, you're okay."
In the interview for BostonMan, Green speaks slowest and pauses the most when speaking of his former coach's words to him that day.
"Now this was the biggest part. After I was leaving, I'm walking out, drowning some of my tears. Belichick walks out, he says, 'Hey Jarvis, remember, you're always gonna be family here. You were a part of all of this.'
"He said, 'Never be a stranger. You're family.'"
Did this post about Jarvis Green make your day a little bit?

I hope so. If it did, I would really appreciate your support.

When you use this link to shop on Amazon, you'll help subsidize this great website…at no extra charge to you.

Thanks very much…come back soon!
Jarvis Green on The Helmet Catch Play
You probably remember the Pats' undefeated season of 2007. You may remember Jarvis Green on that invincible squad. You might have to read his Wikipedia entry, though, to know that he was one of several Patriots who had Eli Manning in his grasp on the "Helmet Catch" play in Super Bowl XLII. Green nearly tore off Manning's jersey, but the Giant QB got away and fired a Hail Mary pass to David Tyree. You know the rest.
It was hardly the ground ball dribbling through Buckner's legs, or the 7-20 September collapse of 2011. The New England sports fan faithful have dealt with far worse as season ending falters go. Even Manning called it "the luckiest play in NFL history", joking that it went exactly how they scripted it in practices.
Green doesn't think about it much these days. But it did cost him sleep for a couple of weeks. Because leading up to that play, he'd played a hell of a game.
"It could have probably changed my life. I'm like, it was like third and seven, I should have been the guy saying 'I'm going to Disney World!' You know, because I remember that game, I had a sack and maybe seven tackles or five tackles. That would have ended the game, that would have been icing on the cake.
"I think for the guys who really played, it's not something that we really talked about at the time, it's more friends because the family don't bring it up. It's more the friends, you know, everybody wants to get a one-up on you.
"So it's always comedy time, you know, for everyone except me."
Canned Shrimp Pate – From A Man Who Knows Shrimp
BostonMan is hoping that Jarvis Green can make it to a future Legacy Club gathering, because his Oceans 97 shrimp pate will be a great addition to the already excellent finger foods usually available at our events.
But for now, you can find it in 150 specialty retailers, strategic restaurant partners and on Amazon.
Green's canned shrimp pate is available in five varieties: Hickory Smoked, Creamy Lemon, Shrimp Rillettes, New Orleans BBQ, and Jalapeno Chili. On the Oceans 97 website, there's a brief description of each flavor…for Creamy Lemon, it explains the presence of vinegar:
"It is the Gem that interacts with shrimp protein, water and milk. It also alters the texture and consistency making the Creamy Lemon Paté unique from the other flavors. Vinegar is a tenderizer."
Spoken like a football great who knows his food. And he does. Green also offers several recipes on the website that make the best use of the shrimp pate, including a corn bread recipe that includes a can of the New Orleans BBQ edition. Just the pictures of the corn bread may make you start planning your next dinner gathering.
The website is www.ocean97.com.
Bringing The Chefs To You
Food delivery has become enormously popular. Restaurant chains have focused on apps to help customers continue to enjoy their eats, through pickup or delivery.
There's just one problem, as Jarvis Green points out.
"Everybody knows the menu of Burger King, McDonald's, Chipotle, Domino's Pizza. That gets old."
Great point. It might be nice to be able to find chefs in the area, and enjoy a decent meal for a change.
Green and his partner, Eddie Rhodman Jr. of Rhodman Enterprises, are part of a team producing a new app that does just that. With Chef2U, you can find a local chef to make an amazing meal for you, delivered to your home.
"If you're tired of eating Big Macs and Little Caesars, you could go in and see the chefs in your area. It's like an eight to ten mile radius. Then if you want like Mediterranean food, that's going to pop up, but it will be the chef's face. It won't be the name of the local restaurant, but his face."
It also offers chefs a much-needed chance to supplement their incomes.
"The app has food trucks, bartenders, baristas, chefs, catering, meal prep, and instant meals. It's very detailed. There's so many opportunities to get private chefs back into and create diversity in this industry."
Green expects Chef2U to outlast the pandemic.
"This is built to stay, because again, we will not be competing with traditional fast food chains. We're going to be giving all those chefs, entrepreneurs, restaurateurs, a chance to make money on the side."
Rhodman adds that Chef2U gives aspiring chefs "the opportunity to create their own brand, their own customer base, because they haven't been given the opportunity. It will give them the freedom to expand their brand and have the unique luxury to deliver their personal chef experience directly to a customer's home."
Jarvis Green and Eddie Rhodman expect Chef2U to be available in April. If you have favorite Beantown chefs, make a note to get the app. It'll make for a great date night or family night.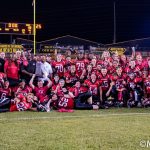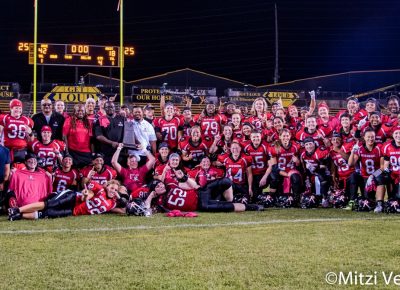 The Boston Renegades women's football team are the current champions of the Women's Football Alliance. I spoke with several of the team's players for a piece about them for the Fall 2020 issue of BostonMan. You can read the article on BostonMan's website, or check out the PDF of the magazine article here.
A Family of Renegades
ESPN and ABC have recently aired "Born To Play", a documentary covering the Boston Renegades, the 2018 and 2019 Women's Football Alliance Division I Champions. Like most sports teams around here, they do our city's fans proud.
Viridiana Lieberman took a chance on her dream documentary having a letdown ending.
It almost didn't work out.
Fortunately, the team she chose to cover lived up to its city's recent formidable sports reputation.
Lieberman's 90-minute feature "Born To Play" tells the story of the Boston Renegades, the women's tackle football team, and their 2018 season. The ride is rough early on, with the logistical problems of a struggling sports league…including games getting called for lightning, opponents not showing up, and half-full grandstands.
It grows bleaker as the season progresses. The Renegades fall to the Pittsburgh Passion and their arch rival DC Divas, and will have to go on the road against both teams in the playoffs.
Spoiler alert: it works out fairly well. If you're a football fan, if you're a Boston sports fan, watch "Born To Play".
The ending is great, you'll love it.
Wait, what? Women's tackle football?
Yes, Lieberman heard that a lot too. She couldn't, she says, count on one hand the number of people who had heard of it in conversations she had. But yes, there is a league, the Women's Football Alliance, with close to 70 teams that play throughout the country.
She faced plenty of pressure to focus on the surprise factor of women playing football, but she refused to budge on presenting the Renegades simply as professional athletes. "Born To Play" isn't a women's interest film. It's a football film.
"It was about giving them the cinematic treatment that their male counterparts have gotten for so many decades," Lieberman says. "Of course women can play football. It's just a matter of, you didn't know they were playing in this established league, that the rosters were this deep, that they had an entire coaching staff.
"I had a fantasy that I was going to write my own 'A League of Their Own', that I could turn into a film. Then I got into documentary, and well, it exists. So that was what set me on my track to find the team to follow.
"Undeniably the Boston Renegades."
"My goal is to create awareness, and hopefully help them get the resources they need to grow their sport, but also get some butts in the seats and start cheering them on, because they deserve it."
The Renegade players that were kind enough to speak with BostonMan never spent a second equating themselves with the Patriots, even though they're all far better football players than most males will ever be.
Quarterback Allison Cahill, for example, possesses a pinpoint cannon of an arm. She has a career 60.7% completion percentage and a 115.96 QB rating. Chante Bonds, a multiple position player, played well enough on both sides of the ball to be the 2018 league MVP. Cornerback Briannah Gallo is a three-time All-Star and a member of every Boston championship team, including when they were the Boston Militia.
Cahill, who emerges in the film as a quiet leader, downplays their considerable abilities.
"I do believe we have a place," she says. "We're not contending that we're as good as NFL players by any stretch of the imagination. People don't do that with high school teams. They don't go to an Everett High game and expect to see the Patriots."
Bonds is similarly humble for a league superstar. "Spectators are looking to watch women's basketball, expecting to see what the NBA does. If you settle in and you're watching, these women play at a high level, then you're going to understand the game on a different level and you're going to enjoy it."
Indeed, you can see some exciting football in the WFA. "Born To Play" showcases a particularly epic Renegades battle with the Chicago Force, a game that benefited from a better than usual broadcast.
Bonds carries the Renegades on her shoulders throughout the game, making key plays on defense before going on offense for the last play of regulation…and catching a 40-plus yard touchdown pass. The touchdown and two-point conversion ties the game, which the Renegades then win in OT. The game even features Divine Intervention, with heavy rain and winds suddenly vanishing as the touchdown pass is thrown.
The Renegades are arguably the most dominant team in WFA history. Since the league began in 2009, the Renegades have won four Division I titles, including two as the Boston Militia. They're also the current champions, having won the last two campaigns.
With players not being paid, that success results from excellence for the sake of it. The Renegades' achievements are dependent the entire organization understanding that.
Michelle McDonough, the team's Director of Business Development, speaks about the dedication to putting a quality product on the field. "Practicing the way you're supposed to practice, coaching the way you're supposed to be coached, an overall commitment to the sport.
"This is more than a hobby, for every person involved in our organization, at every level. When they decide they first want to join, they either convert to have the same interest and commitment that Al and Chante and Bri have shown over the years, or they move on."
Cahill agrees. "We take a lot of pride in passing along the tradition of women's football in Boston, and what that level of commitment means."
She credits upper management too.
"We are really dependent on high quality coaching, and even attracting high quality coaches comes from a competent and well-run management team.
"Our general manager, Ben Brown, does an amazing job of recruiting and bringing in new hungry athletes. And from there, it's the job of everyone else to indoctrinate them."
Strong word, indoctrinate. Are there hazing ceremonies?
"We can't tell you that, come on," Cahill says with a chuckle.
Of late, this town has a way of breeding champions too. Bonds believes it truly is a regional thing.
"I was having a conversation about being raised or raising a child on the East Coast vs. the West Coast. The conversation was basically around grit and toughness and perseverance. I'm a little biased, but I feel like East Coasters have all of that. Just being in this weather for eight out of twelve months of the year and surviving that is one piece of great perseverance."
About Boston, Cahill adds, "I think about work ethic, I think about education. I think that those are two things that have set us apart. Just how hard we study, how hard we prepare, the lengths we go to for our physical preparation. I like to think those are woven into who we are and where we're from."
Gallo agrees it's part of the New England psyche. "When you look at Boston sports teams, it's not always about that one standout athlete. We have Chante and Allison, who are probably two of the best female football players in the league in their positions, and they're the most humble athletes.
"New England is very fast paced," she continues. "People have a certain type of attitude. It's a different character, a different animal here. I think that that truly makes all of us collectively better because you can relate to one another.
"We just truly are a family."
As "Born To Play" shows, not even the reigning WFA champions are playing in front of packed houses. The team continues to survive on the single-minded devotion of women who work day jobs to pay league fees, and then put their bodies on the line during the game.
Allison Cahill, Chante Bonds, and Briannah Gallo aren't likely to sign six-figure contracts to play football in their lifetimes. But impact isn't measured in dollars. Gallo shares a story of what the Renegades have meant to one young athlete.
"I work in the sports retail business. I was at work one day and I was helping a family. There was a little girl that was playing football for the first time. The mother had a list of everything they wanted the players to have, and I helped them. I never said who I was. After I got her everything, the mother asked me how I knew so much.
"I was in Plymouth, nowhere close to Boston. I said I play women's tackle football for the Boston Renegades.
"The little girl's face lit up. She got so excited. She started jumping up and down because she followed our team, her dream was to play football. As she walked away, she was tapping her mom saying, 'I can't believe I met one of them!'"
Bonds has similarly learned that the people who matter most, the adults of our future, are watching.
"When the documentary aired, I had a watch party at a family member's house. Seeing my nieces, one who's thirteen and the other who's seven, glued to the TV screen watching me and our team made me really, really proud.
"Just being a part of something that was so special, that is so special, and showing my nieces. It's like, you can do this.
"Whatever it is that might seem nontraditional? It's possible with the right people around you."
Did this post make your day a little bit?

I hope so. If it did, I would really appreciate your support.

When you use this link to shop on Amazon, you'll help subsidize this great website…at no extra charge to you.

Thanks very much…come back soon!
Supporting The Renegades
Partially due to simple lack of awareness…something Viridiana Lieberman was hoping to address in her film…the Renegades don't often play to filled grandstands. They survive on T-shirt sales, concessions at games, league entry fees, whatever they earn at the gate, and donations. Traveling for most WFA teams is particularly difficult and expensive, and sometimes teams can't pull it off, as the film shows.
Michelle McDonough is aware that the WFA has a tough mountain to climb. But the situation is improving.
"The documentary touched a lot on the competition and the leagues and how difficult and challenging it can be for teams that don't have depth to run a full season. To know that you're going to come in and play against Boston, and potentially have a tough time competing.
"Injuries get the best of you. Money gets the best of you. There are many reasons not to fulfill your obligation that are at no fault to a love of football or the game.
"But I think that as a whole, things have been getting better. As we look at our division and our schedule, teams that don't have enough people are few and far between, and teams are becoming better funded, and have stronger commitment to their own physical well-being and ability to keep players on the field."
On the Renegades' website, you can become a team sponsor, order a 2018-2019 National Champions T-shirt, or make a donation to help the team cover expenses. And of course, learn more about the team and its history.
Finally, when football starts again, get out and see some tough girl athletes play some football. The Renegades play their home games in April and May, at Harry Della Russo Stadium in Revere.
Born To Film
Viridiana Lieberman has made a few documentary films, including "Fattitude", a film that examines the discrimination and impact of fat shaming. Her name appears quite a few times in the credits of "Born To Play", including for direction, editing and production.
Although she doesn't have a true favorite moment of the film, she shared one passage that she's particularly fond of with BostonMan.
"I did always imagine being able to give a treatment of a scene where a woman was telling the legend of a play. That it would feel so from the history books, the way that I watched on NFL Films my whole life.
"When Chante tells that story of the Chicago Force, my soul explodes, I just feel like it feels as exciting and epic. I had multiple players tell me that story, oh, there was this one game against Chicago. I thought, this is that story that they tell their grandkids.
"To be able to edit that section and bring it to life with the footage, there's something about blending the present in history and giving it a cinematic treatment. That moment that felt like I was cementing it in history."
With Lieberman's love for sports, "Born To Play" was, she says, her Super Bowl. That said, she wouldn't mind doing more films chronicling female athletes, something she has certainly proven herself qualified to do.
"I am most proud that I was able to get a mainstream distribution on a story that did not create special treatment because they're women. So I feel like now that it's out in the world and the response has been so amazing and people get it. I will make more films in my life, but I also know that this felt like my life's work because I'm such a big football fan.
"If I become typecast as a director making films about female athletes, I will be happy."
You can learn more about Lieberman's work at her Squarespace site.
Viridiana Lieberman photo courtesy of Viridiana Lieberman. All other photos courtesy of the Boston Renegades.