Way back in 2000, I visited the great state of Texas, after the New Jersey Devils had defeated the Dallas Stars in the Stanley Cup Finals. While I was talking with a very nice woman at a Rangers game, she nearly growled when I told her I was from New Jersey… "So are yew a New Jersey Devils fan?"
South Jersey, as I explained to her, might as well be a different state. We bleed Flyers orange and black.
Living in South Jersey is like this. Philadelphia is your city and thus not only the home of your sports teams, but where you go for a concert, business gathering, or fancy meal. You pay the highest property taxes in the nation, and you're not quite sure why. You have some of Planet Earth's best beach resort towns an hour or less away. There's lots of Wawas, which also makes life pretty good. Wherever you live will likely be populated with several mediocre pizza and cheesesteak joints, but you can usually drive a little bit and find something great, like Gaetano's in Willingboro. The Turnpike is nowhere near as bad at our end, but I-295 is still the highway of choice, at least on the western side.
In addition, you're not very far from New York City, Baltimore, or Washington D.C., making a day trip for a game in any of five MLB ballparks easy enough to do.
So here you'll find some perks about living in South Jersey, like the world's greatest soft pretzels, the inimitable Wildwood boards, and the most truly amazing model train display you will ever see. More coming.
Life in South Jersey. It's not just taxes and traffic. Enjoy.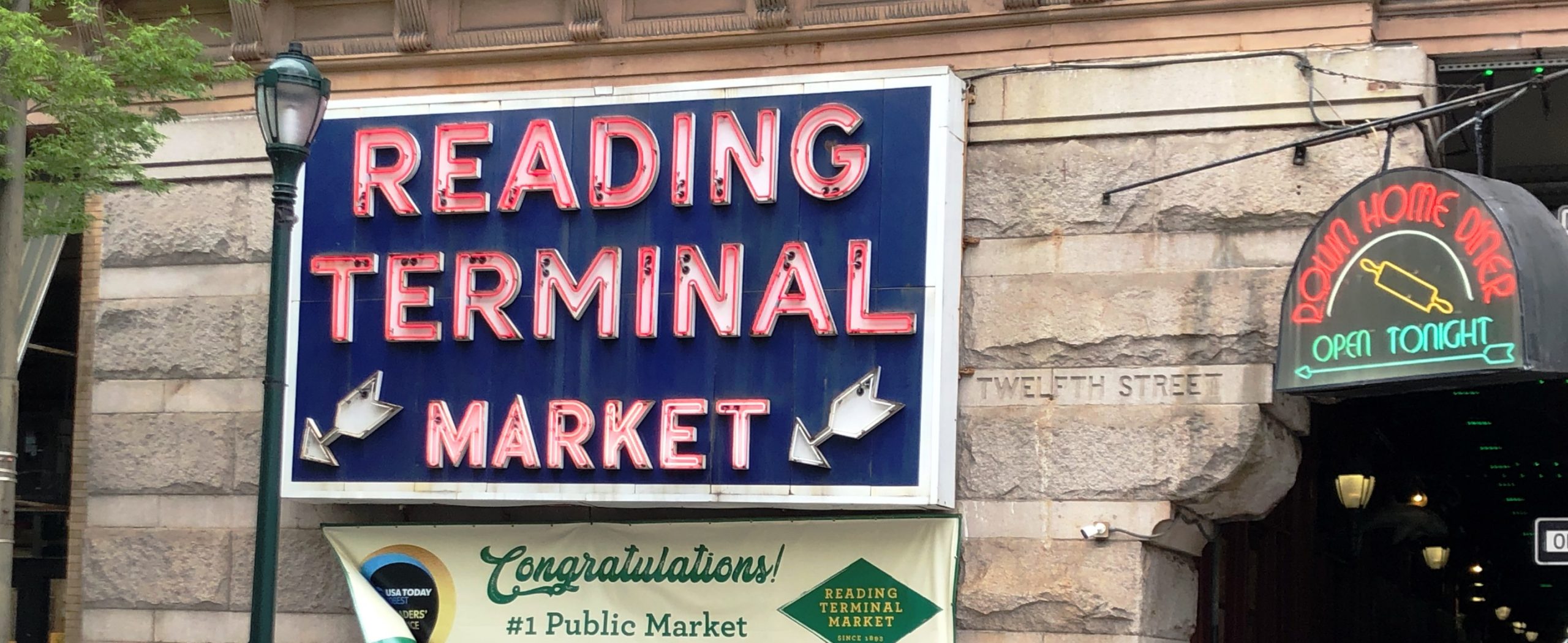 The Reading Terminal Market in Philadelphia had its struggles in 2020, so JerseyMan and I gave it some well-deserved props...
Read More