Donovan McNabb – Forever A Leader
Donovan McNabb is one of the all-time great quarterbacks in NFL history, and will always be a local hero in Philadelphia. But today, he spends much of his time coaching athletes who are too young to remember his playing days. JerseyMan Magazine sent me to interview the Eagles QB for the Fall 2021 issue…you can view the magazine edition here.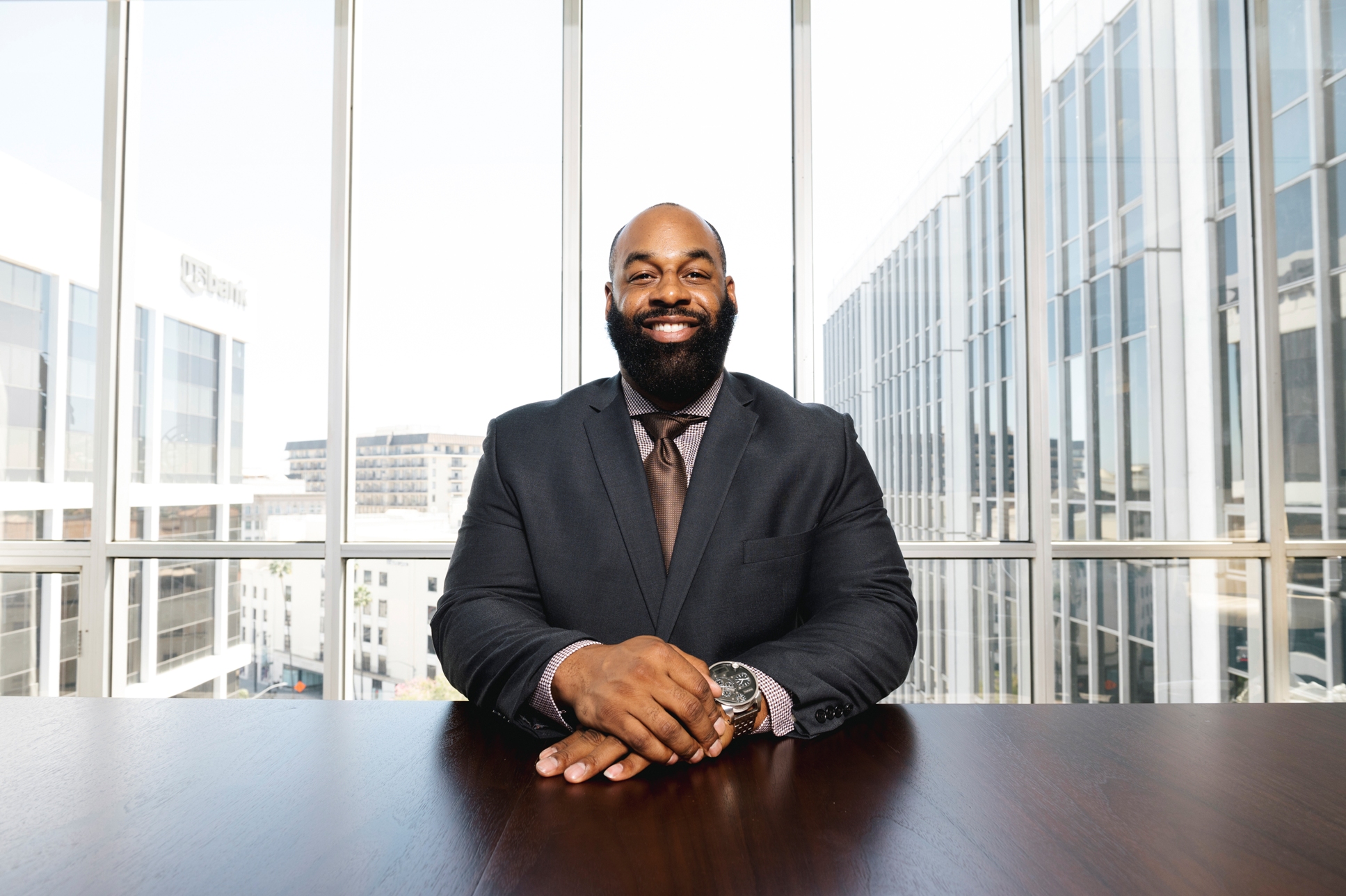 Donovan McNabb – Forever A Leader
Despite the opportunity to gather quotes and jump into a fray of controversy, JerseyMan didn't ask Donovan McNabb about the most talked about events during his career in Philly.
We doubt our readers are interested in rehashing the decade-plus old rantings of a talented but ultimately cancerous ex-teammate…a receiver who was suspended and subsequently released by the Eagles for his statements, and then signed on with their most hated rival. No thanks.
But just in case you were wondering, no, McNabb didn't upchuck in the huddle in the Super Bowl. There isn't even discernible evidence that that happened, in an event that benefited from the best that television broadcasting had to offer.
As Mike Tanier's Bleacher Report piece about the alleged incident puts it, "This urban legend is all about a quarterback's inability to lead his team back from a double-digit deficit against one of the greatest dynasties in NFL history with four minutes to play in the fourth quarter."
And no, the last player to wear #5 for the Philadelphia Eagles doesn't hold anything resembling a grudge against local fans for their reaction to the team's choosing him over Ricky Somebody in the draft.
It's fairly easy to argue that the Eagles made the right call on that one. We love our friend Jaws at JerseyMan, of course, and the Eagles' fan faithful will forever be grateful to Nick Foles. But by nearly any measure, McNabb remains the best quarterback to wear an Eagles uniform.
Put it this way. If you were a parent of a young quarterback, you wouldn't object to having him as a mentor.
McNabb spends time today coaching young quarterbacks…junior high, high school, and college players. He is one of several former quarterbacks involved with The QB Legacy, a non-profit dedicated to teaching aspiring quarterbacks the fundamentals…not just of the game of football, but of being a leader in life.
Ty Thompson, a University of Oregon freshman, is one young quarterback who McNabb has mentored. As FanSided reports, Thompson is already a strong candidate for the starting job, and is Oregon's top-ranked quarterback commit of all time.
"I've had an opportunity to implant my wisdom," McNabb told JerseyMan, "on the things that they want to accomplish. I try to prepare them from a fundamental standpoint of knowing the intricate parts of the game. And also provide a little bit of spark for these young men, to give them that confidence that they can play this position at a high level, if they put the right time and effort into their craft.
"So many times you see trainers doing what they see Patrick Mahomes do or what they see Aaron Rodgers do. And I think that's a negative, because not everybody is on their skill level, not a lot of people can do what they're doing at this particular point."
Most of the young players McNabb coaches don't remember his playing career. But their parents do.
"The last time I took a snap was nine, ten years ago, and that was in Minnesota toward the end of my career. A lot of these kids have never seen me play. It's more the parents that know a lot about you.
"And I have no problem with that, because I'm not coming in there, Donovan McNabb, NFL quarterback, I'm coming in as Donovan McNabb, quarterback trainer, that's going to help you be able to perform at a high level and prepare you from a mental and physical standpoint.
"I'll show up at their games and write down some different things that we can do on our next couple sessions. I'll be there when they need any assistance, maybe something happened at practice and they don't understand why, how they can change it or things of that nature.
"If I have a kid that's in middle school, I want him, by the time he graduates from eighth grade, to be mentally where the sophomores are in high school. We know your body's going to develop at some point. But from a mental standpoint, can you be able to get out on the field and tell each and every player what they're supposed to do, explain to the coach what you're seeing from a defensive standpoint, what blitzes they're doing, how to attack those blitzes.
"That right there gives you the upper hand when it comes to a lot of these kids who are just athletic, because now there's a trust value that coaches are starting to build with you, because they know you're well prepared and understand the games."
And yes, you have to handle shots from critics. As we all remember, McNabb knows that better than anyone.
"It's not just younger kids," he continues, "it's adults too, who have issues with criticism. With social media now, people don't like something that you post, or people comment negative to you, it affects them, instead of just moving on and using that as motivation."
So is he tempted to tell young QBs not to play in Philly if they can't take the heat?
"It's not so much that, Philadelphia is kind of well known for that. But again, you've got to stand strong and you've got to be able to take it, move on.
"Smile, that's what I did!" McNabb says with a laugh.
As a lot of JerseyMan articles about retired athletes have shown, success on the field doesn't necessarily translate to success in other walks of life, but it definitely helps. Part of the goal of The QB Legacy program is preparing young athletes for life outside of or after football.
"The most important thing for me," McNabb explains, "is trying to get these young men to understand that being the quarterback of a Division I program or being a quarterback of an NFL organization, that you are the CEO. You are in a boardroom in front of millions or thousands of people. Can we put you in front of a room, and you explain to me what each and every person is supposed to do in this office?"
"We're building leaders, we're building mentors, we're building role models. We're building CEOs. We're building guys to understand that it's much more than just playing the quarterback position. You have ten people on the field with you that are relying on you to make the right decisions, to lead them to a Super Bowl.
"And so you have to do your job. You have to be able to prepare yourself to go out and be at the highest level of your craft."
Whether it's young quarterbacks, or softball or girls basketball players, whom he also coaches, McNabb today is preparing the adults of tomorrow for the game of life.
As with many of the good guys in sports, it's the preferred way of enjoying retirement.
This scribe choked on his chance to meet Donovan McNabb.
We don't have much in common as far as athletic achievement or income level, but we've both been known to frequent Gaetano's in Willingboro. And yes, we've been there at the same time. My hang-up about approaching celebrities during meals overrode taking advantage of a rare opportunity to chat with an NFL superstar.
McNabb lives in Arizona now, mostly just because the weather is better. It was where he started training in the second year of his career, and he liked the area enough to stay.
"It's a great vacation place," he says. "My family was from Chicago, friends in Philadelphia, New Jersey, when they come out here, drop the winter coats and Timberland boots, put on some shorts and a tee shirt and just relax."
But he's got nothing against the city where he made his considerable mark. Donovan still visits and loves Philadelphia and South Jersey…and mentions Gaetano's as one of his favorite eateries in the area.
"I've still got friends there, I love the area. I'm talking over 15 years, pretty much, since I've been in Philly, but I go back and it's like I still live out there. The people that know me are the people that watched me play, still remember you, have conversations with you."
He's happy for both the Eagles and Andy Reid for their Super Bowl triumphs. Regarding his former coach, McNabb believes that the Super Bowl win "implants him when it comes to one of the greatest coaches. For the things that he's been able to accomplish over the years with us, and then turning the Chiefs organization around. Andy definitely is a sure shot Hall of Famer, and winning that Super Bowl is definitely going to help."
They fell just short as a pair themselves. But McNabb hopes people remember the good times, with Andy at the helm and with #5 as the field general.
"I would love to have won a Super Bowl," he reflects, "but that doesn't define who I am as a player or who I am as a person."
Maybe someday Ty Thompson, or another McNabb pupil, will get that done for him.
The Case For McNabb In The Hall
Wait, what? Donovan McNabb, the greatest all-time quarterback on a team that had Roman Gabriel, Ron Jaworski, and Randall Cunningham, isn't in the NFL Hall of Fame?
Nope, he's not. Critics say something to the effect of his not having won a Super Bowl, despite coming within three points of doing so against the NFL's greatest dynasty, or not being a leader in statistics during his prime years, with no mention of the subpar receivers he had to throw to at the time.
So at best, McNabb's entry into Canton is being denied by his crime of having less than championship level teammates.
He doesn't go there, though.
"There's no need for me to make a case. I think numbers and film alone define that. Some people look at numbers, some people look at accolades, some people look at Super Bowl championships, some people look at appearances. And so you can't please everybody. So for me to try to state my case, no, it's nothing to it."
"Look at Walter Payton, people always said that Walter had to win a Super Bowl. Walter Payton was the best running back to play the game at that particular time. He also was one of the best players to ever play the game, not just running backs."
"So, when it comes to a lot of these players, it's sad that we want to sit and talk about, well, how many Super Bowl championships have they won, or how many times they've been All-Pro? How about, why don't you ask the defenders they played against, ask them how hard it was, the game plan against them. It says a lot."
So do McNabb's numbers…37,276 passing yards, 3,459 rushing yards, and 234 touchdowns. Six Pro Bowl appearances, five NFC East championships, five NFC Championship game appearances, and nine postseason wins. If you find any QB with similar numbers, they're probably enshrined in Canton.
From 2000-2004, McNabb led the NFL in QB wins. During his career, he ranked fourth in wins behind guys named Brady, Favre, and Manning.
There's always arguments with every Hall of Fame induction about who got slighted. Donovan McNabb shouldn't be the subject of one.