The Best Rush Albums Ranked (One Fan's Opinion)
Here it is, a list of all the studio albums from rock's greatest artist, ranked by a "get a life!" level fan. My brother (who is every bit as much of a fan) and I send lists to each other all the time ranking albums of our favorite artists…but I hadn't realized that Rush fans publish blog posts targeting "best Rush albums ranked". So I figured I'd add to the noise.
Since I am as devoted a Rush fanatic as anyone out there, and I spent thousands of dollars on records, concert tickets, T-shirts, posters, and tour programs, I feel like I'm at least partly qualified to share an opinion on the best to worst Rush albums. Drop a line and take issue with my rankings if you want…I'd love to hear what you think. Just note that just because I rate an album low doesn't mean I hate the album. Any Rush is better than no Rush.
Without further ado, the best Rush albums ranked worst to first by a ridiculously dedicated fan. (All album cover images are courtesy of Rush.com – SRO Management said I could use them.)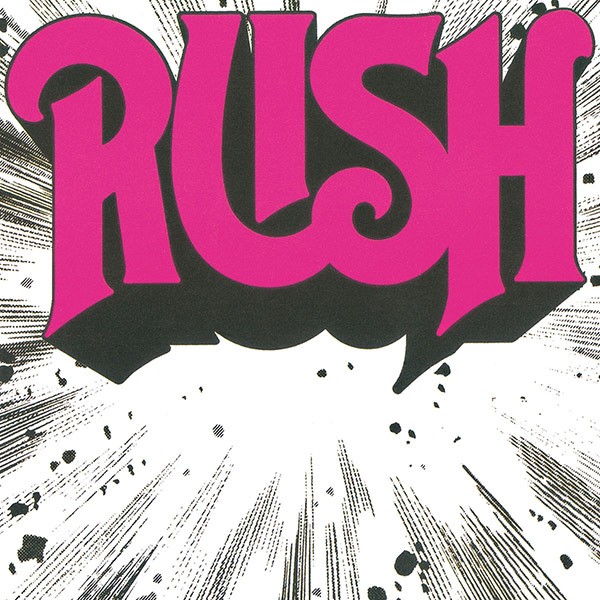 20) Rush (1974)
The debut album, but with all due respect to the competent but rudimentary drummer John Rutsey, it's not a proper Rush album. It's an energetic effort from a young raw band with aspirations of being Led Zeppelin, but it has its moments, like "Here Again" and "Before And After", and of course, the concert staple "Working Man". But "Working Man" was so much better live, with Neil adding his thunderous fills. It's not a bad record, but without Neil, it isn't Rush.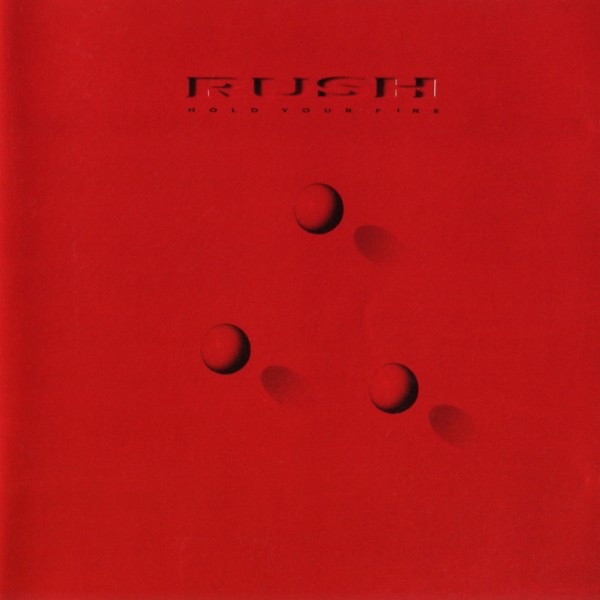 19) Hold Your Fire (1987)
The production on Hold Your Fire is as great as any Rush album. Neil's drums (Ludwigs!) in particular sound fantastic. But the songwriting on this record may be Rush's weakest, with several songs ("Mission", "Second Nature", "Open Secrets") based around a similar, unexciting two-chord progression. Still, "Force Ten" and "Turn The Page" are vintage Rush classics, so the album does have some merits.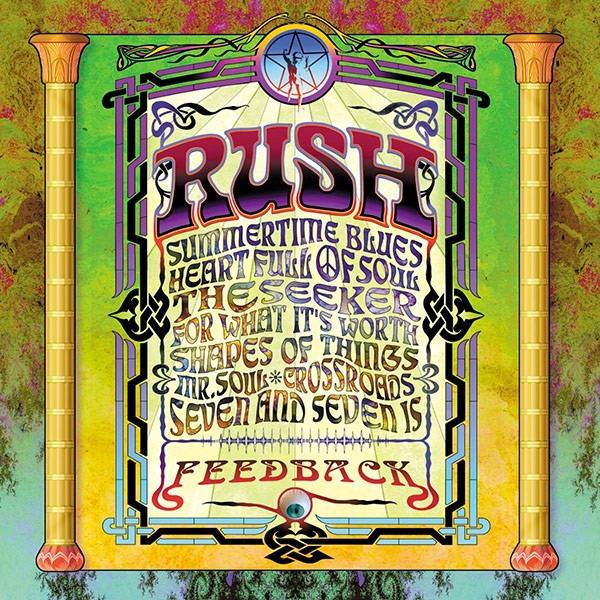 18) Feedback (2004)
Forget about this one fans? Hey, it counts…an album of the band covering many of the songs they played in Ontario garages before the band even had a name. And yes, I rank it above Hold Your Fire, because it contains some booty-kicking covers, especially "Summertime Blues" and "Crossroads"…which my four-year-old son loves to bang his toy drums to. Not quite a proper Rush album per se, but it's a fun record to listen to, with Neil's drumming (as always) boosting all the cuts.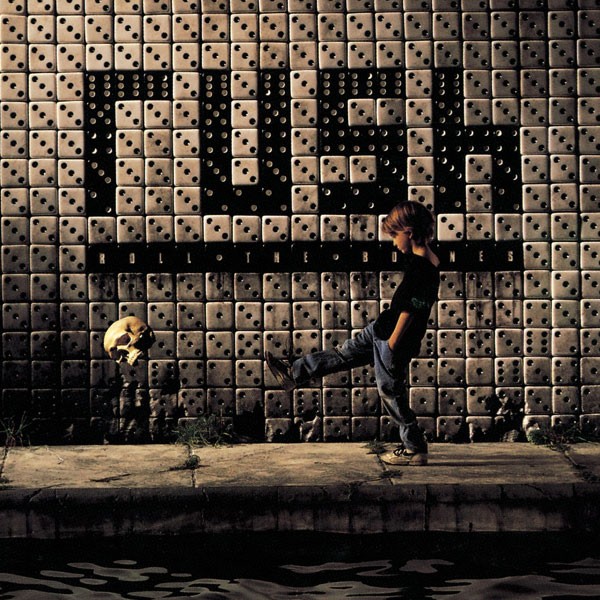 17) Roll The Bones (1991)
I was really disappointed in this one, following up the excellent Presto with an album of less memorable songs, several of which are among my least favorites in the Rush catalogue. "Dreamline" is a live classic of course, and there are some inspiring lyrics, like "Heresy", a song about so many lives being wasted under communism. And as with every Rush album, Neil drums his rear end off. But overall a decidedly un-Rush record, and one I don't put in the player often (although my kids love the title cut).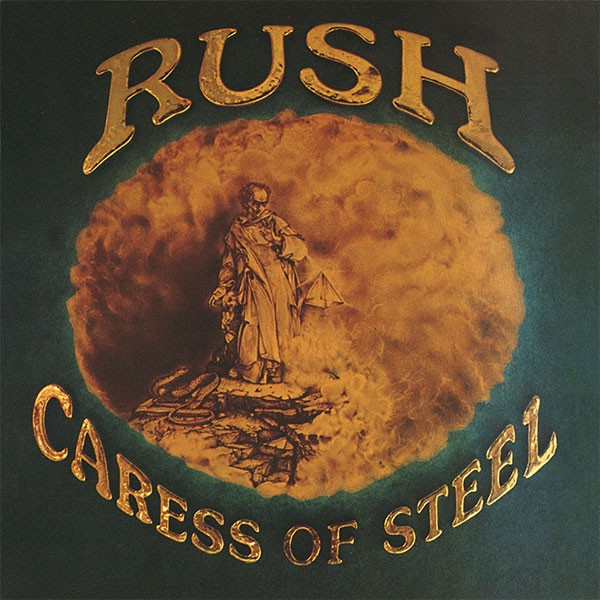 16) Caress of Steel (1975)
It's an important point in the band's career (and I'll talk about that sometime), because it showed a willingness to experiment into artsy-type rock that had an audience then. But it's a little too ambitious, and Geddy's voice is grating on certain songs, like the otherwise excellent "No-One At The Bridge"…which features one of my favorite Alex solos. They got it right with the next album, but the band went a little too far out here. Still, there are some solid cuts, like "Bastille Day" and "The Necromancer".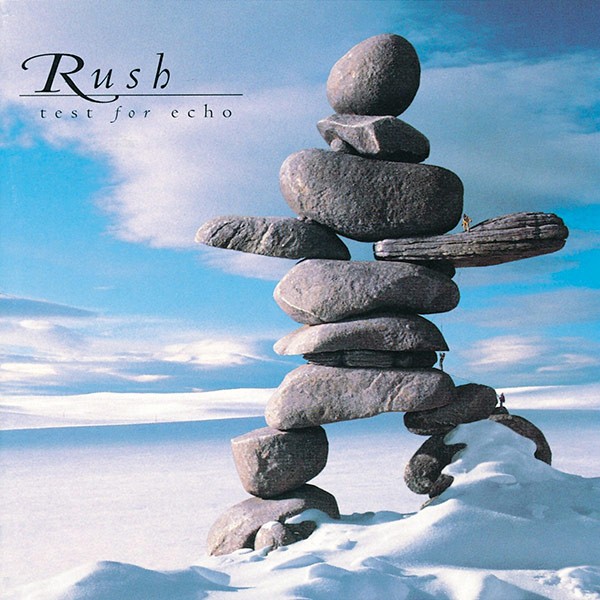 15) Test For Echo (1996)
Test For Echo has some favorite Rush songs of mine…"Driven" is Rush at its excessively large prime-numbered time signature best, and "Half The World" shows Geddy's talent for great melodies…something the band became much better at in their later years. But overall the album features mostly lesser cuts, especially the weak title track. This album featured far less synthesizers than any Rush record in years…but I was a fan who happened to like the synths in Rush songs.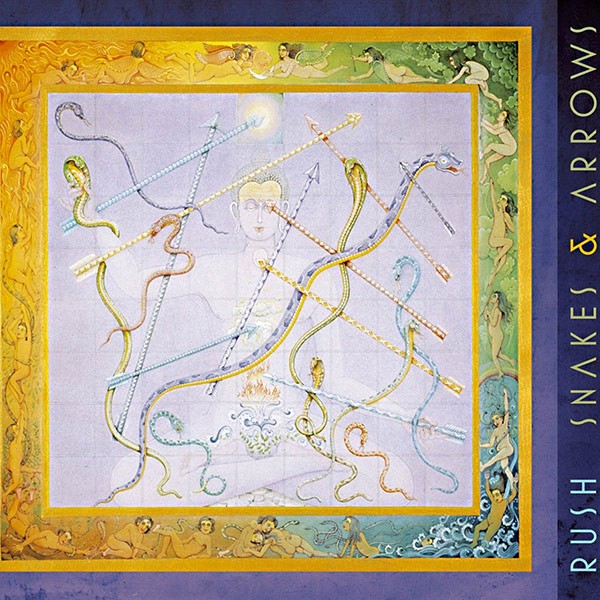 14) Snakes & Arrows (2007)
This was the first new Rush release I didn't play dozens of times the first week I owned it…not just because I thought the songwriting was the weakest I'd heard on a Rush album, but also because of the lyrics…which I saw as typical Hollywood platitudes against religion, every wealthy entertainer's favorite whipping boy.
But this album has grown on me a lot. "Faithless", "Bravest Face", and "Good News First" are great songs, and I've softened how I feel about the lyrics, especially given that I wouldn't wish on anyone what happened to Neil. I've realized there's a lot of truth to songs like "Armor And Sword". And there's three great instrumentals on this record. So I moved it up a few notches.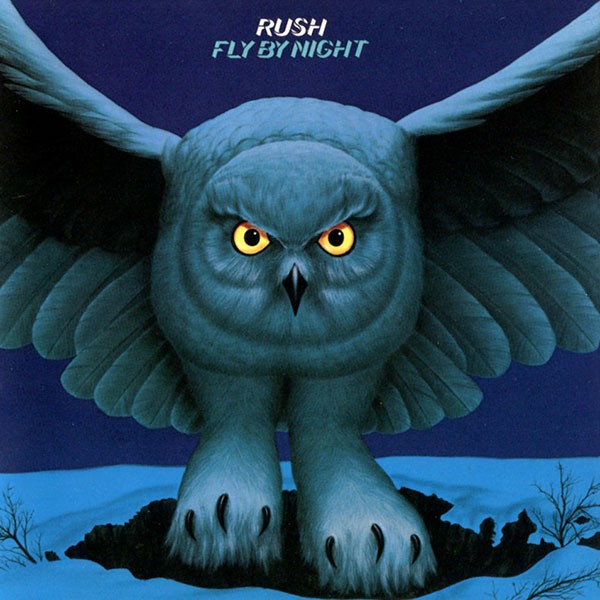 13) Fly By Night (1975)
If you want to consider this one a debut record, since it was the first with the lineup that would remain for 40 years, then this is one of the all-time great debuts in rock. "Anthem" is a truly smoking album opener, and then you spend the rest of the album hearing how they made the right choice with their new drummer. Even then, Neil could pound the skins with the best of them…a faster Keith Moon, but with total control. Some really underrated Rush songs here, like "Best I Can" and "Making Memories", but also some all-time classics, like "By-Tor and The Snow Dog".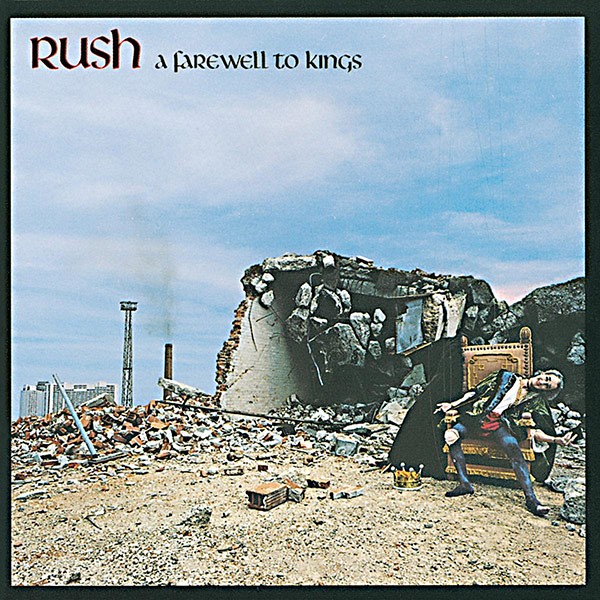 12) A Farewell To Kings (1977)
A Farewell To Kings is an important record…it showed that 2112 wasn't a flash in the pan, and that they were capable of great songwriting and expanding their sound. I'm not as much of a fan of "Cygnus X-1" as some Rush addicts, but "Xanadu" is one of my all-time favorites, and the title cut and "Cinderella Man" feature some vintage Rush leads, with the busiest rhythm section in rock. Overall just a great record, and if you're a hardcore Rush fan you never minded hearing anything from it live.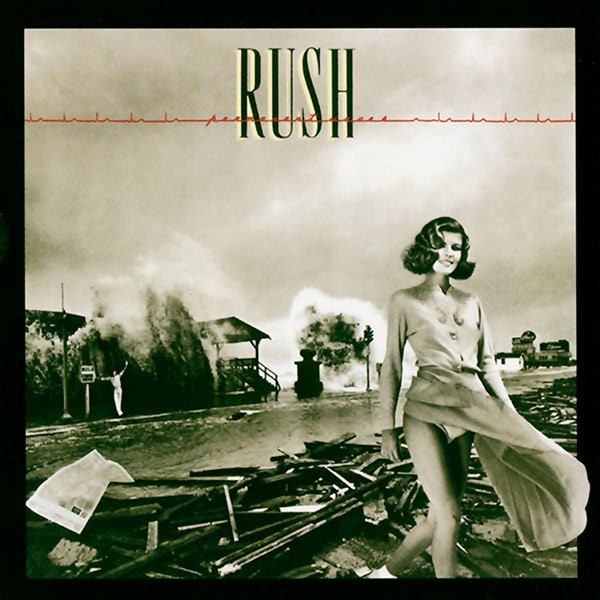 11) Permanent Waves (1980)
Look, as a fan I know I should be ranking this one higher. "The Spirit of Radio" and "Freewill" are two of the most popular Rush songs. "Natural Science" is an epic Rush anthem. There's no bad cuts on Permanent Waves.
It's just that with my aversion to Philly-area AOR-radio, I got burned out on the first two songs, so I don't pull this one out much. "Entre Nous" and "Different Strings" are good songs, but I wouldn't rank them among my favorites. But yes, this one contains some true Rush classics on it, and it was a breakthrough album that set the stage for Moving Pictures.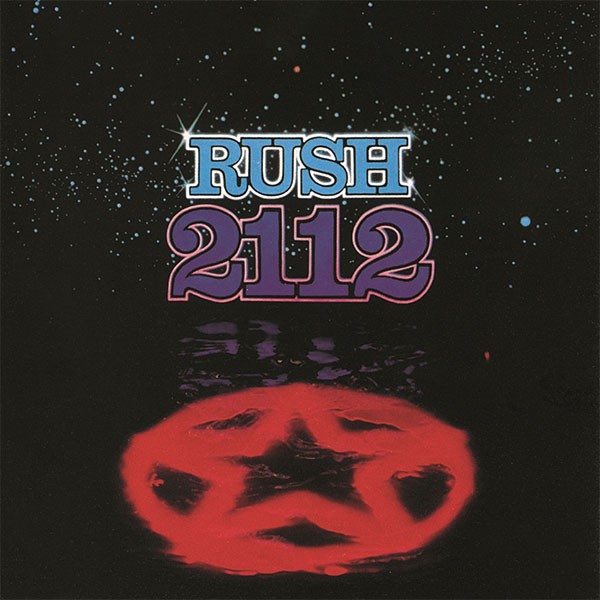 10) 2112 (1976)
"WHAT?!?! You put 2112 below (insert the 1980s Rush record you hated here)???"
I get it. I love 2112 and the 20-minute title cut may be the band's strongest statement…not just against the music "biz", but also against state-sponsored oppression. It kills from beginning to end. And the second side (remember records?) has its moments too, especially "Something For Nothing".
I just feel that the band did greater stuff in their later years, and Geddy became a much improved singer. They did the conceptual thing very, very well, and then moved on.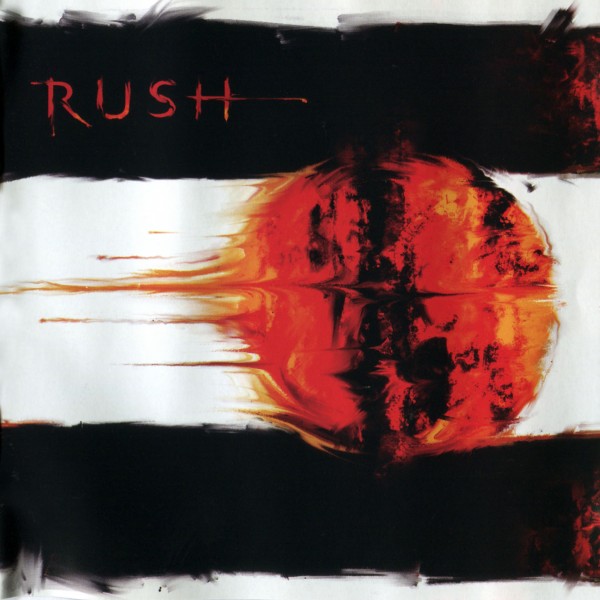 9) Vapor Trails (2002)
I ranked this one among my all-time favorites when it was first released, but maybe after a six year hiatus I was just happy to hear a Rush album. There are quite a few outstanding songs on this one, though, like "Secret Touch", "Freeze", and "The Stars Look Down", and some truly heart-wrenching lyrics following Neil's personal tragedies, especially in the title track.
Unfortunately this album suffers from a horrible mix, something I felt was made even worse with the remixed edition released in 2013. It's a true shame, because Vapor Trails features some of the band's best songs.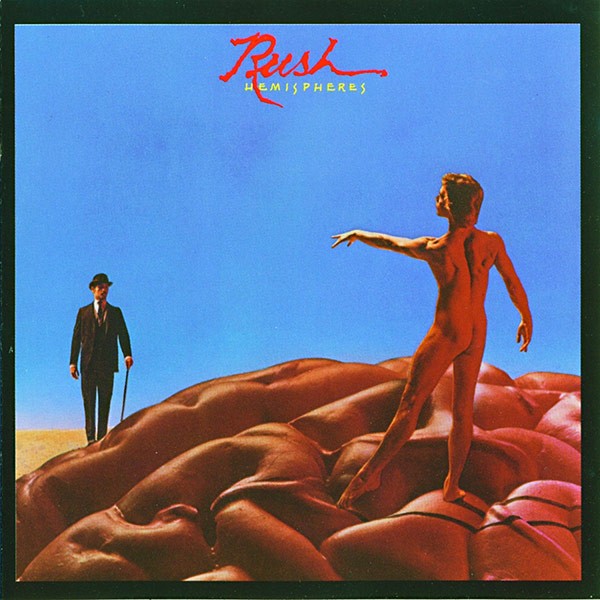 8) Hemispheres (1978)
With Hemispheres, Rush more or less was finished with side-long (remember records?) epics…but it was a stellar final statement in that regard, with the title track telling a fictional tale contemplating the battle of heart and mind and the necessity of balance. Then there's "The Trees", which was one of the songs that hooked me when I first owned Exit…Stage Left.
For an added bonus at no extra charge, Hemispheres throws in the greatest instrumental in the history of rock music…"La Villa Strangiato", a song I felt no live Rush setlist should be without.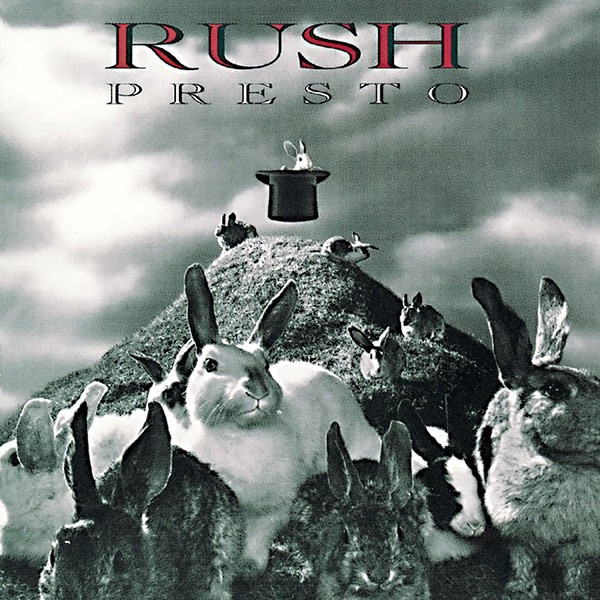 7) Presto (1989)
This album was a significant departure for Rush and is definitely an acquired taste (it took some getting used to for me too), but it's absolutely worth the effort to acquire it. Presto features arguably Geddy's best vocal performance, with some brilliant double-tracked vocal harmonies, and superb lyrics about topics ranging from suicide ("The Pass") to the hollowness of fame ("Superconductor").
This album is great at a number of things you wouldn't expect Rush to be great at, and every song is at least at the "good" level. An outstanding production effort from Rupert Hine, too…every instrument is sharp and clear and sounds fantastic. Probably the band's most underrated record.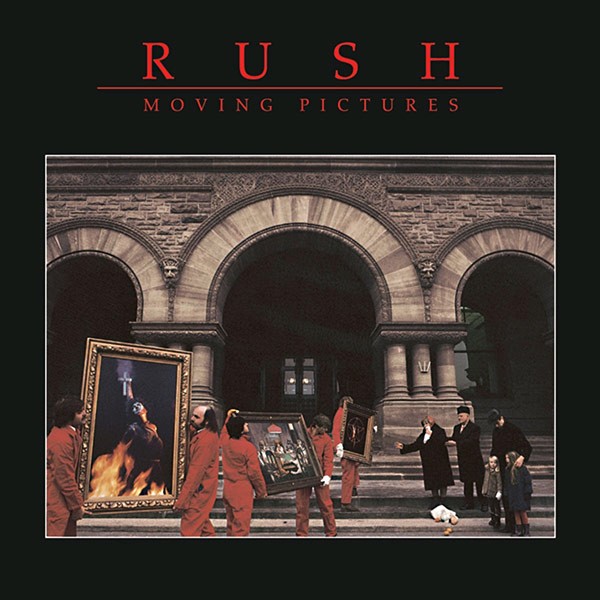 6) Moving Pictures (1981)
Again, relax. I absolutely love Moving Pictures and think it deserved all of its accolades, platinum statuses, whatever. I never tire of "Tom Sawyer", and "The Camera Eye" is among my top five Rush songs. And the Grammy committee should have been shot for choosing the Police's putrid "Behind My Camel" over "YYZ" for Best Rock Instrumental.
But I may be the only Rush fan in the universe that has never been all that enthralled with "Limelight" or "Vital Signs". Plus this album has received an unfairly disproportionate amount of airplay compared to other great Rush records, so I'm ranking it here. Philly rock radio will do that to a fan.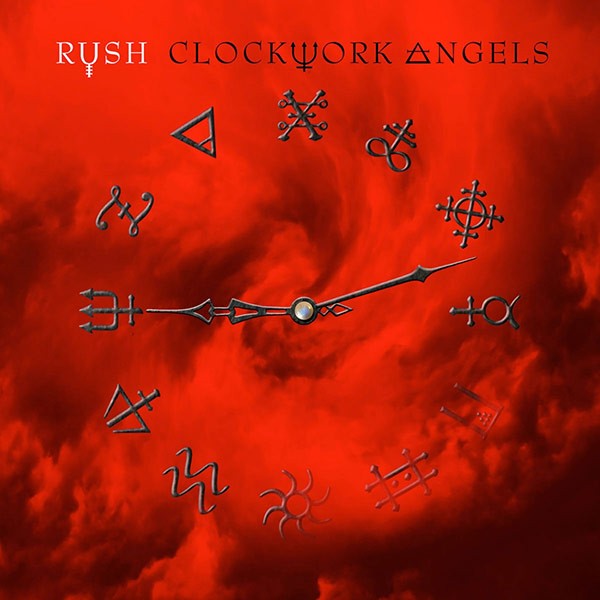 5) Clockwork Angels (2012)
A solid and complete final statement from a great rock band still cranking out great music in their fifties…Clockwork Angels is Geddy, Alex, and Neil all at their best, rocking as hard as ever with total mastery of their instruments. All with some beautifully melodic ballads thrown in. The killer opener "Caravan", the angst of "BU2B" and "Wish Them Well", the haunting "Carnies", to the bleak sadness of "The Garden". This album is full from start to finish of vintage Rush classics, a truly remarkable final achievement.
As my brother so aptly put it, "It's RUSH being RUSH!"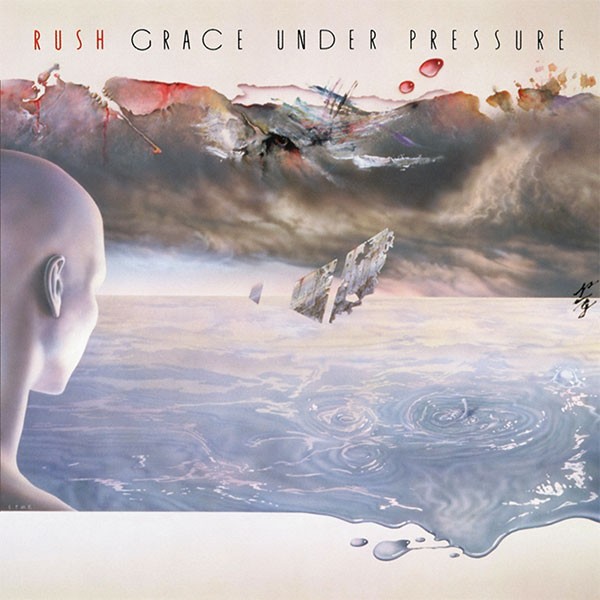 4) Grace Under Pressure (1984)
This album emerged from a troubled time in the band, as they struggled to find a new producer to replace Terry Brown, with whom they felt they couldn't improve any further. But the struggle seemed to inspire them, and resulted in what I think is a solid record of great cuts throughout. "Distant Early Warning" is another Rush song I never tire of, and "The Body Electric", "Red Lenses", and "Kid Gloves" are among my favorites.
I'm a big fan of the 1980s Rush that first started turning off some of the hardcore base, so this album is special to me, but the songwriting and playing is solid throughout.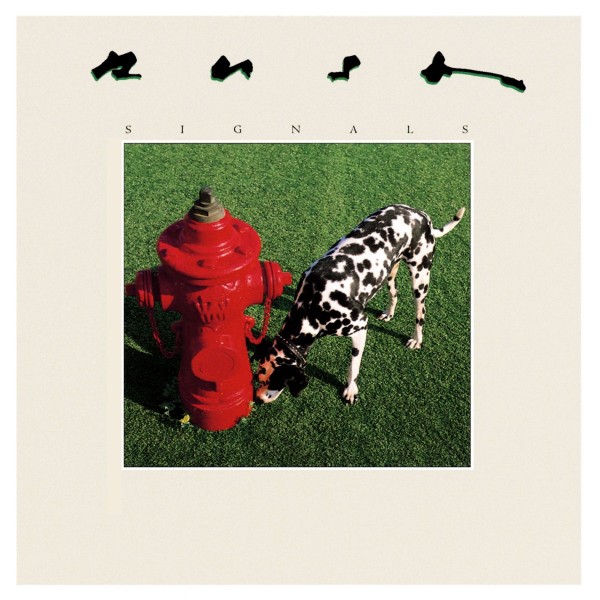 3) Signals (1982)
It's easy for me to remember why this album was the one that hooked me forever on this band. "Subdivisions" is Neil Peart at his absolute best as both a technical and compositional drummer…and as a lyricist. "The Analog Kid" follows up brilliantly with its bouncy guitar riff. "Digital Man" wasn't a big hit, but it's one of those cool cuts you play for people to get them into Rush. "The Weapon" may be my favorite of the "Fear" series. Every song on Signals features vintage Rush leads, and Ben Mink's violin performance on "Losing It" remains the best guest performance on a Rush album.
Signals is an absolute classic of a Rush record, and even as wildly experimental as it was back then, it still holds up today.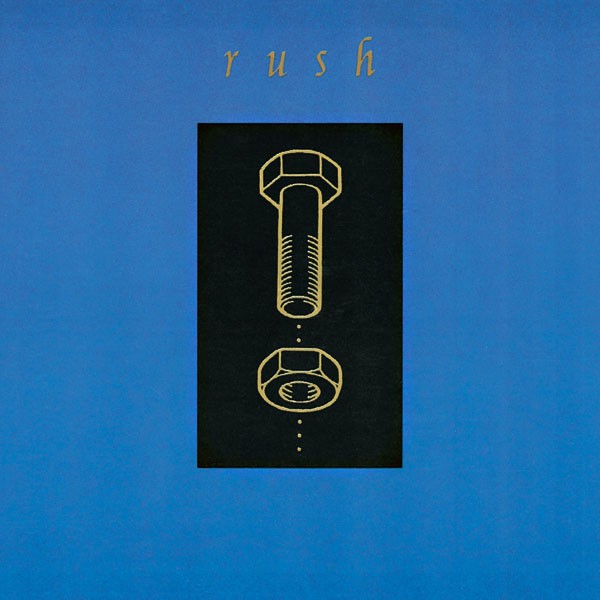 2) Counterparts (1993)
After Hold Your Fire, Presto, and Roll The Bones…of which Presto was easily the only truly solid effort…it was easy to think that Rush had descended into making more poppy records for the masses. Counterparts not only completely obliterated that, it actually improved on the best of Rush's signature sound. "Animate" is still one of my favorite album openers, "Stick It Out" is a loud rocker with a wailing solo from Alex, and by the time a fan got to the end of "Cut To The Chase", you thought, holy crap, this band is killing it again. This album rocks harder than the band had rocked in years.
A solid return of Peter Collins as producer, top notch sound quality, and great songs all over the record. "Leave That Thing Alone" remains one of my favorite instrumentals, from any band.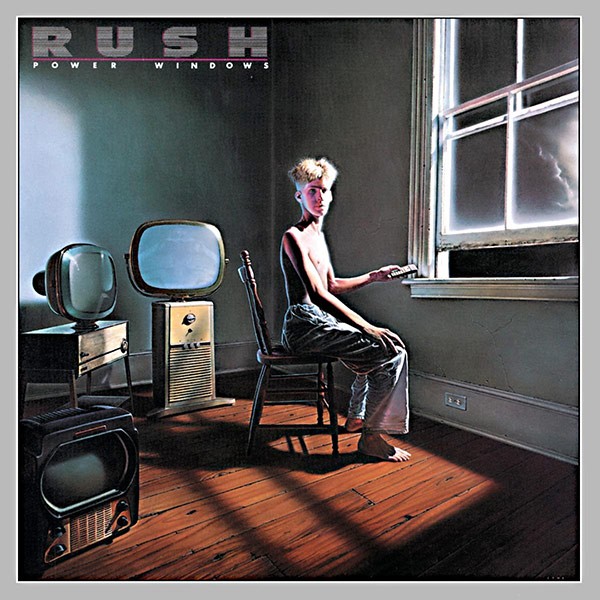 1) Power Windows (1985)
Like seemingly no other Rush fan on the planet, especially when it was released, I absolutely loved Power Windows, and I still do today. I list "The Big Money", "Marathon", and "Emotion Detector" among my favorite Rush songs, but there's no weak ones…with Peter Collins in the producer's box, the band was pushed to a whole new level of songwriting, playing, and recording.
The sound quality is superb, and the band brought in a whole new level of instrumentation, from the strings on "Manhattan Project" to the bongo drums on "Mystic Rhythms". And if you're a fan of Rush's instrumental leads (which was what made their concerts so powerful), Power Windows features some of the best of them…especially on "Grand Designs" and "Marathon".
This album wasn't a fan favorite, but it's very often been mine.
There you go my friends…a ranking of Rush records from one of their biggest fans, someone who loves songs from every period of their career.
Feel free to reach out and argue with me that I'm not a true fan because I ranked (Album You Hated) above (Album You Loved). That's all part of the fun of being a fan.
Did this post make your day a little bit?

I hope so. If it did, I would really appreciate your support.

When you use this link to shop on Amazon, you'll help subsidize this great website…at no extra charge to you.

Thanks very much…come back soon!
Note: this article contains Amazon affiliate links. If you purchase something using this link, the owner of this website earns a commission. Thanks for your support!