Comedy
---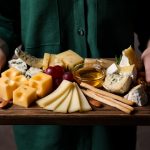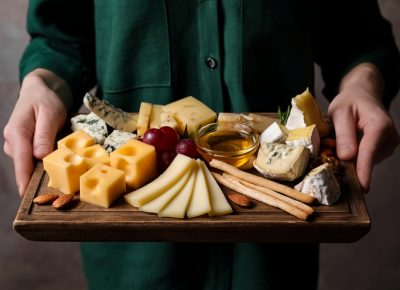 If you really want to cut the cheese like a pro, get yourself this master cheese cutting set! (This review first appeared on Amazon.)
Become A Master at Cutting The Cheese!
My wife and I have held our share of elegant dinner parties, and we always take great care to provide top quality gourmet foods. She pays special attention to the hors d'oeuvres (whatever they are) while I usually handle the main courses. So her part includes the cheeses, and while she took great pains to cut the cheese carefully before, until now she had yet to receive any compliments on her detailed and artful cheese-cutting skills.
So knowing how much effort she puts into it, last Christmas I gave her the CIRCO Cheese Cutting Board Set, and now she gets tons of praise at our dinner parties about how she can so effortlessly and efficiently cut the cheese. At every party we have now, it seems as though we get at least 3 or 4 compliments on the delightfully fragrant cheese that she cuts all by herself. Our guests say things like, "Holy muenster, who cut the cheese?" or "Wow! Did you actually cut the cheese in your kitchen?" The high point was when my mother, who is not known for handing out culinary compliments lightly, actually told my wife: "I don't like to admit this, but I wish I could cut the cheese like you can!" And that was just music to my wife's ears. She is absolutely thrilled with this set!
In addition to the boards, the package contains a swivel set that allows for circular cutting; and it has four different tools to make sure you have exactly the right cheese-cutting implement. There is even a little moat on the board for the excessive liquid that sometimes escapes when you cut the cheese. I can't believe no one thought of this before! Necessity is the mother of invention of course, but sometimes it takes time to even see the obvious. Kudos to the minds at CIRCO!
And the naturally durable hardwood ensures that you will be masterfully cutting the cheese at dinner parties for years to come. It's everything you could ask for in a cheese-cutting set!
Photo credit: Rochelle Hartman on Best Running / CC BY
This review contains affiliate links. If you use the links to purchase a product, the website owner receives a commission, at no extra cost to you. Thanks for your support!
Disclaimer: the photo contained in the header of this post is NOT a photo of this product. It's just there to make it look nice. Please don't be confused.